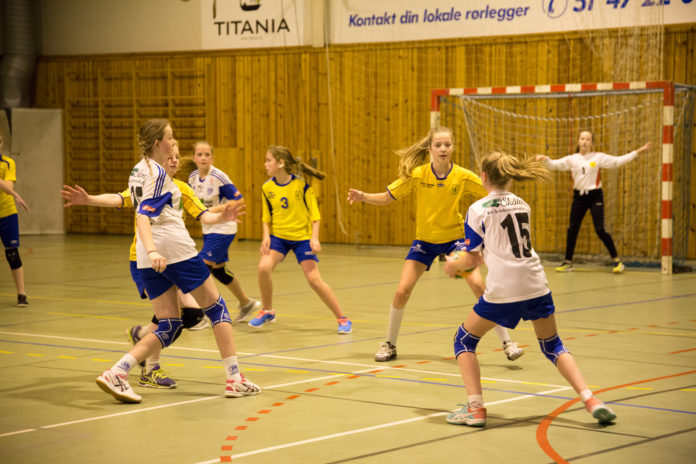 Det var god stemning på tribunen i Sokndalshallen på søndag da SIK Jenter 12 møtte Lye på hjemmebane. Og jubelen sto i taket da hjemmelaget vant 7-4, den andre seieren i løpet av helga.
Etter å ha spilt og vunnet mot Kåsen på bortebane lørdag, var det søndag duket for oppgjør mot Lye på hjemmebane. SIK startet førsteomgangen med godt forsvarsspill og fikk etter hvert tre raske mål på overganger, men Lye reduserte med å score to mål slik at det sto 3-2 til pause.
I andre omgangen utlignet Lye til 3-3, men utover omgangen fikk SIK kjempet Lye ut av kampen på grunn av kontant forsvars- og keeperspill, noe som førte til at Lye gikk mer for langskudd som ikke gikk i mål. SIK prøvde seg også med noen innøvde trekk mot slutten av kampen.
Spillerne la ned en kjempeinnsats i helgas to kamper, og kan med rette kalles lagseier.
Kampreferat: Kjetil Egeli
Neste hjemmekamp er lørdag 2. desember kl. 11:00. Møt gjerne opp og hei fram jentene!